Jenny Lewis Releases Stunning New Album 'On The Line'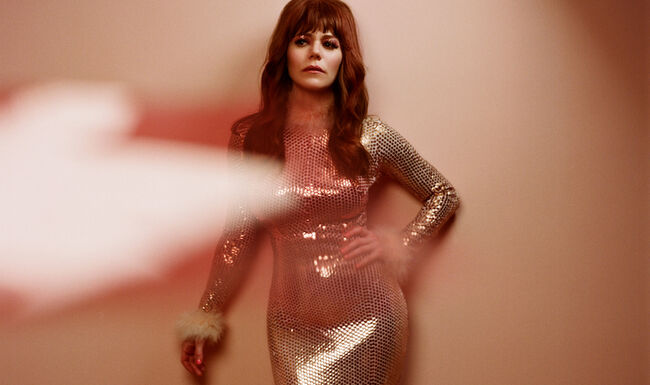 On Friday (March 22) Jenny Lewis released her fourth solo album, On The Line. The effort marks her first in five years and was preceded by three singles ("Red Bull & Hennessy," "Heads Gonna Roll," and "Wasted Youth") that show the former Rilo Kiley front woman channeling Laurel Canyon in the '70s and her inner Stevie Nicks with jangling melodies and exceptional songwriting. She also had some help from an all-star cast of musicians including Beck, Ringo Starr, Tom Petty & the Heartbreakers' Benmont Tench, Don Was.
She celebrated the release with a two-song performance on Jimmy Kimmel Live!. Decked out in a sparkling teal dress, the singer-songwriter performed "Red Bull & Hennessy" and "Wasted Youth," switching between acoustic guitar and piano. The stage design and instruments matched her aesthetic, all washed in pastel pinks and teals.
Next week, Lewis embarks on a lengthy North American and UK tour, beginning March 26 in Bloomington, Illinois, and wrapping up November 3 in Providence, Rhode Island. She'll also be acting as support on select Death Cab For Cutie tour dates.
Watch Jenny Lewis' Jimmy Kimmel Live! performances and check out the On The Line album art and tracklist below.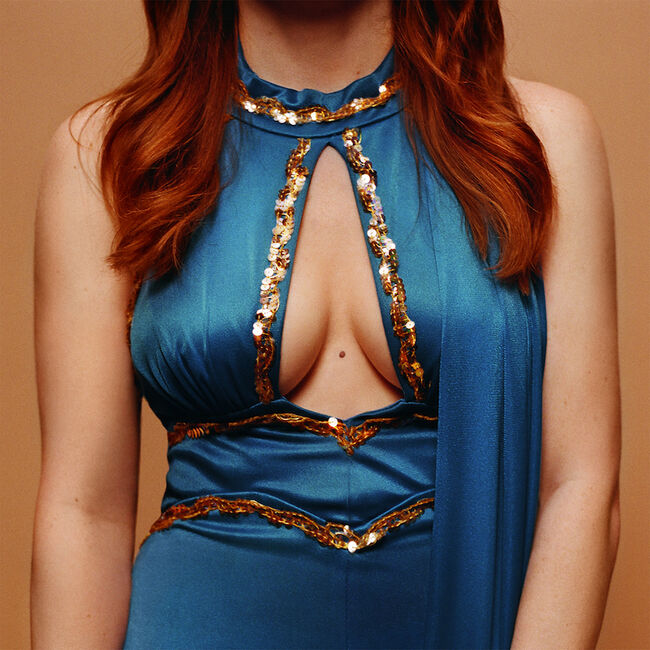 Jenny Lewis—On the Line tracklist
1. "Heads Gonna Roll"
2. "Wasted Youth"
3. "Red Bull & Hennessy"
4. "Hollywood Lawn"
5. "Do Si Do"
6. "Dogwood"
7. "Party Clown"
8. "Little White Dove"
9. "Taffy"
10. "On the Line"
11. "Rabbit Hole"
Photo: Autumn de Wilde